Making healthy people and healthy communities part of our energy future.
Every child in the U.S. is born with hundreds of toxic chemicals in their bodies. Industrial pollutants are the leading contributor to chemical illness.
Exposure to pollutants and industrial chemicals is preventable!
We are dedicated to protecting workers and the public from oil-chemical pollutants and reducing toxic exposures.
We provide knowledge and skills to help you and your community understand the science and law to take informed action to reduce oil-chemical pollutants and exposures in your home and community.
Then, we collaborate with communities to advocate state and national laws to protect the health of our workers and families from oil-chemical pollutants and exposures, whether from daily activities or industrial disasters.
Together, we co-create a healthy energy future, based on the best available science and evidence-based action.
What you don't know about oil spill response can kill you.
ALERT with it's allies has filed a lawsuit to force the Environmental Protection Agency (EPA) to revise its rules on the use of chemical dispersants in oil spill response and update its plan to protect our workers and families from toxic exposures during oil-chemical disasters.
No drilling if you're not prepared for spilling!
Call congressional delegates to...
The support of allies like you is critical.
Sign on and get updates on the campaign.
January 30, 2020
If the Trump administration succeeds in opening new areas of the Arctic and the Gulf of Mexico to oil drilling, one thing is almost certain: There will be oil spills.
January 30, 2020
Ten years ago, BP's Deepwater Horizon oil rig exploded, spilling 200 million gallons of crude into the Gulf of Mexico. It was the worst oil spill in history.
March 26, 2019
Chemical dispersants used to clean up spills have harmed marine wildlife, response workers and coastal residents. The EPA must act!
March 26, 2019
People exposed to the oil and chemical dispersants suffer coughing, wheezing and rashes, lawsuit says.
ALERT director featured
at Sundance Film Festival
The Cost of Silence, a 2020 documentary film by Mark Manning, exposes the horrific health consequences of the BP Deepwater Horizon oil disaster and features our efforts to protect communities from oil-chemical toxic exposures.
ALERT Director and marine toxicologist, Dr. Riki Ott and the film director were invited to speak at Entertainment Weekly x NRDC Sundance Film Festival Panel Series at this year's festival, after the film was officially selected.
What are dispersants and how are they used?
Check out our Dispersants Myths and Facts Guide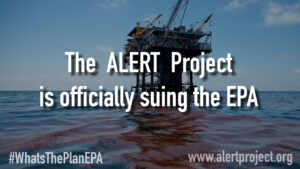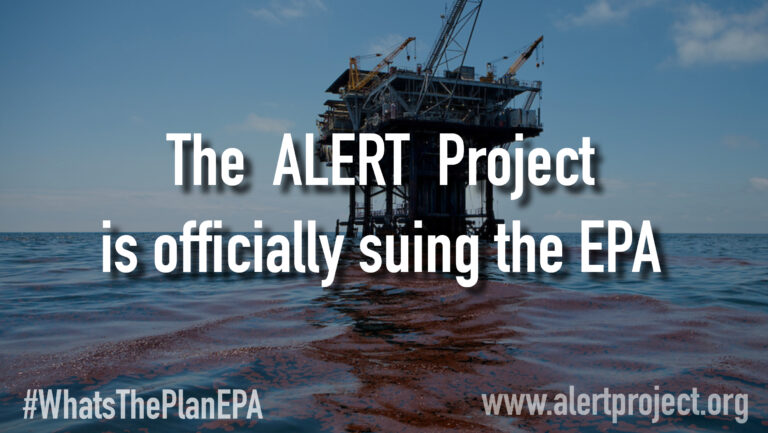 After eight years of preparation and waiting, The ALERT Project has officially sued the U.S. Environmental Protection Agency (EPA) over its outdated National Contingency Plan, the nation's emergency response plan for oil spills.  The Plan was last updated in 1994 – 26 years ago.  Oil companies are supposed to…
Keep Reading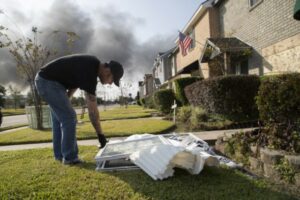 On November 27, 2019, residents in southeast Texas experienced a devastating public health threat when a 218-acre TPC petrochemical plant blew up in Port Noches, Texas. (Photo credit: NBCNews.com) The plant produces flammable toxic chemicals: raffinate, a petroleum gas, and butadiene, which is used in the production of plastics and…
Keep Reading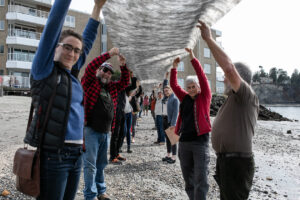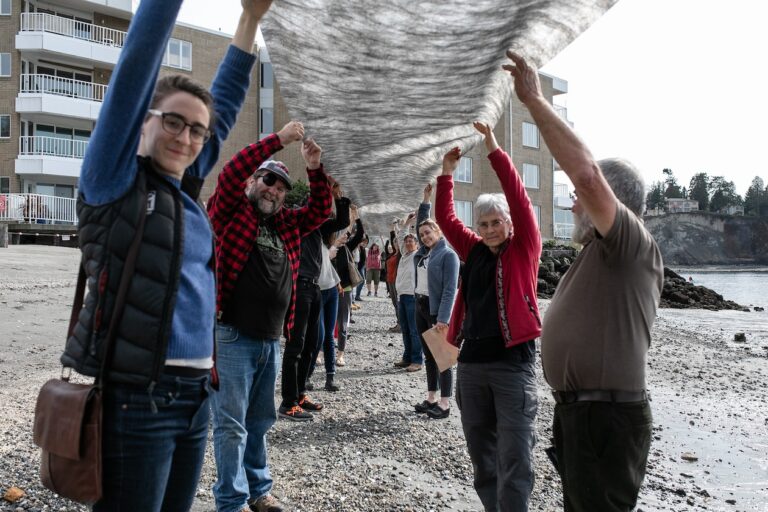 It's said that maritime law is written in blood or oil—after disasters rather than before them. The same can be said of our nation's emergency oil and chemical disaster response plan, the National Contingency Plan (NCP or the Plan).Our campaign to ban toxic dispersants from use during oil spill response started…
Keep Reading
The support of allies like you is critical.
Stay informed and subscribe to our mailing list.
We need your help. Every little bit counts.