Staff
Riki Ott, PhD
Riki Ott, PhD, is a marine toxicologist and former commercial fisherma'm who experienced the trauma and devastation of the Exxon Valdez oil spill firsthand. This became a vehicle for personal growth and her work in front-line communities to enhance public awareness of the enormous socio-economic costs of our oil dependency. She blogs for Huffington Post, has written several books on socio-economic impacts of oil disasters, and appeared in award-winning documentaries on the nation's largest maritime oil disasters ('Black Wave' and 'Dirty Energy'). In 2010, she was runner up for Huffington Post's Game Changer in the Environment award for her volunteer work in Gulf coast communities after the BP disaster. In 2015, she received the Grace Lee Boggs Award from the Make It Safe Coalition for her work empowering people to have a voice in energy choices in their own backyard.  She directs two projects for the Earth Island Institute: UltimateCivics.org towards a healthy democracy; and AlertProject.org towards a healthy energy future.
Ott earned her doctorate in 1985 from the University of Washington School of Fisheries with an emphasis on the effects of heavy metals on benthic invertebrates. She earned her Masters of Science from the University of South Carolina, SC, Baruch Institute in marine biology with emphasis on effects of oil on zooplankton.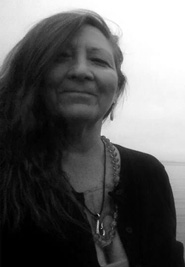 Emily L. Harris
Emily L. Harris holds a B.S. in Community Health Education from the University of Central Arkansas (1997) and a MPH from Tulane School of Public Health and Tropical Medicine (1999). She currently serves as an EPA Region 6 EJ Planning Committee Member. She is a federal intermittent disaster worker and is employed at the GS-12 level as the Safety Officer AR-1 DMAT (Disaster Medical Assistance Team NDMS/OEM/OASPR/USDHHS). She deployed with Remote Area Medical Volunteer Corps to provide medical and other services to Plaquemine Parish communities following the 2010 BP Deepwater Horizon disaster. Emily recently served as the Rotation 2 Operations Officer for Project Hope onboard the USNS COMFORT for Continuing Promise 2015. She works closely with her community as a Faulkner County Citizens Advisory group founding board member and as Faulkner County President of the EH Council of the University of Arkansas Agri-cultural Research and Extension Program.She received training and certification by the EPA Region 6 Quality Assurance office in QMP and QAPP creation as part of her official duties while employed as a Senior Epidemiologist at the Arkansas Department of Environmental Quality in Air Quality Planning Analysis Branch.
Advisors and Consultants
Ira Leifer, PhD
Dr. Ira Leifer graduated from Georgia Institute of Technology in 1995 in earth and atmospheric science and has developed an expertise insitu validation and remote sensing of methane from natural and anthropogenic sources as well as emission measurements for seabed oil and gas leakage. Thanks to these skills, he was called upon during the Deepwater Horizon Oil spill to lead the NASA airborne remote sensing team, and then the plume team tasked to determine the oil release amount.
More recently, Dr. Leifer has been developing new and truly unique capabilities for mobile air quality measurement as part of an international collaborative project with NASA and the European Space Agency.
Bob Mathis, MD, CNS
Dr. Bob Mathis has a degree in human physiology and minor studies in engineering from the University of California – Davis.  He received his medical degree (MD) in 1979 from AUC Medical School. Dr. Mathis has practiced in the areas of Urgent Care and Family Practice since 1986.  He began Holistic-Anti-Aging practice in 2004. He is board certified in Holistic, Anti-aging and Nutrition.  Dr Mathis became Board Certified in Holistic Medicine (November 2001) and is a member of the American Board of Holistic Medicine. He is American College of Nutrition board certified as Clinical Nutrition Specialist (CNS). He is also Board Certified in American Academy of Anti-Aging Medicine (December 2006)
William J. Rea, M.D., F.A.C.S., F.A.A.E.M.
William J. Rea, M.D., F.A.C.S., F.A.A.E.M., is a thoracic, cardiovascular and general surgeon with an added interest in the environmental aspects of health and disease.  Dr. Rea is the founder and director of the highly specialized Environmental Health Center – Dallas. He is president of the American Environmental Health Foundation, and has served on numerous medical boards, most recently with the American Academy of Environmental Medicine. He has published more than 150 research papers related to the topic of thoracic and cardiovascular surgery as well as that of environmental medicine.
Dr. Rea has treated over 30,000 patients with chemical sensitivity and chronic degenerative disease.  He has helped create numerous environmental units throughout the world including Mexico, Brazil, Japan, China, Australia, England, Spain, Italy, and Germany.  The principles of environmental medicine are used and taught in these centers.  He has trained hundreds of physicians on the facts and principles of environmental medicine.
Carol Kwiatkowski, PhD
Dr. Kwiatkowski is the Executive Director of TEDX, The Endocrine Disruption Exchange. TEDX is dedicated to compiling and disseminating scientific evidence on the health and environmental damage caused by low-level exposure to chemicals, primarily those that interfere with hormone, or endocrine, action, otherwise known as endocrine disruptors. TEDX was also one of the first organizations to begin identifying and sharing health information on chemicals used in unconventional natural gas development.
Dr. Kwiatkowski oversees the development and execution of all of TEDX's programs. She created the Critical Windows of Development website tool, which presents a timeline of how the human body develops in the womb, with animal research showing when low-dose exposure to endocrine disrupting chemicals during development results in altered health outcomes. She is co-author on numerous peer-reviewed papers, two of which focus on natural gas development. She was a 2011 Fellow in the Reach the Decision Makers program at UCSF. In 2014 she testified before the Colorado Air Quality Control Commission on the health effects of natural gas.
Prior to working at TEDX she was an Assistant Professor at the University of Colorado. Her training in behavioral science began at the College of William and Mary where she received her BA, followed by a PhD from the University of Denver.