Help Ban Toxic Oil Dispersants in Just a Few Clicks
If you are a resident of a coastal state, use our sample letter to ask your state governor to:
1)    Ban use of toxic dispersants in state waters.
2)    Require that dispersants only be approved on a case-by-case basis in adjacent federal waters with citizen-informed State and Tribal consensus.
[State action is necessary until the laws are changed to ban dispersants outright]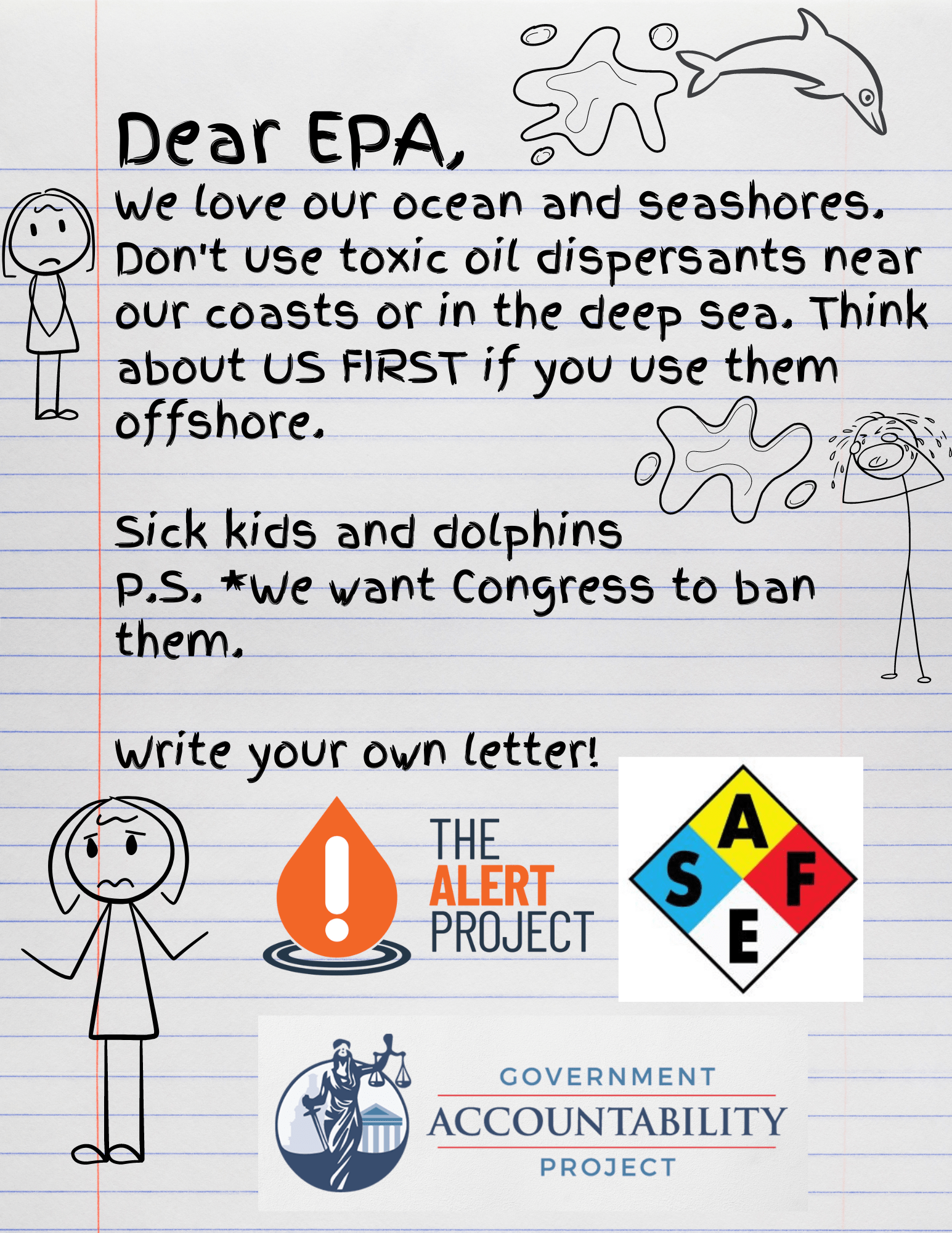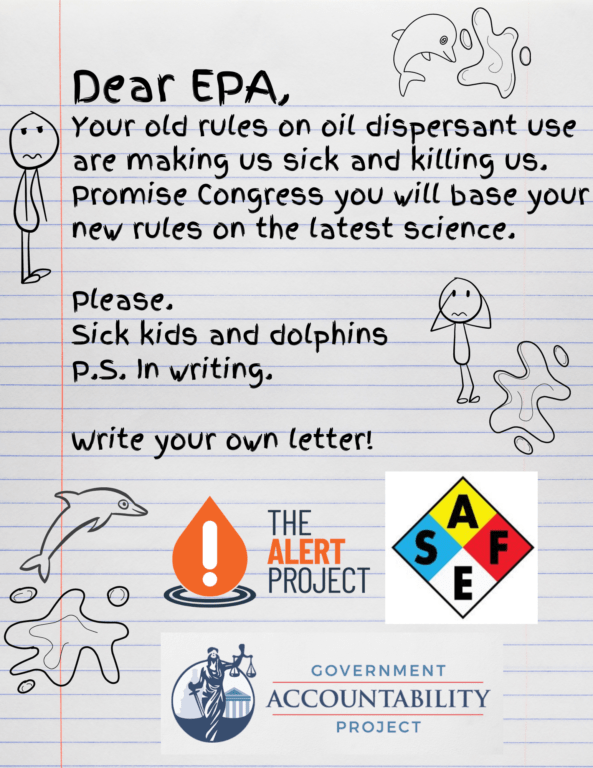 Write your congressional members and ask them to:
1)    Insist that EPA bans dispersant use offshore and in the deep-sea;
2)    Change the Clean Water Act to disincentivize dispersants and to create special oil spill standards and long-term health monitoring for people with symptoms of oil chemical exposures;
3)    Establish a nationwide network of Regional Citizens' Advisory Councils to hold federal agencies and responsible parties accountable for oil spill preparation and response as provided by the Oil Pollution Act.
Free Toxic Trespass Training Toolkit
Learn How to Identify and Prevent Chemical Illness