Action Kit for Sep. 20 Campaign Launch
Help us Hold the EPA Accountable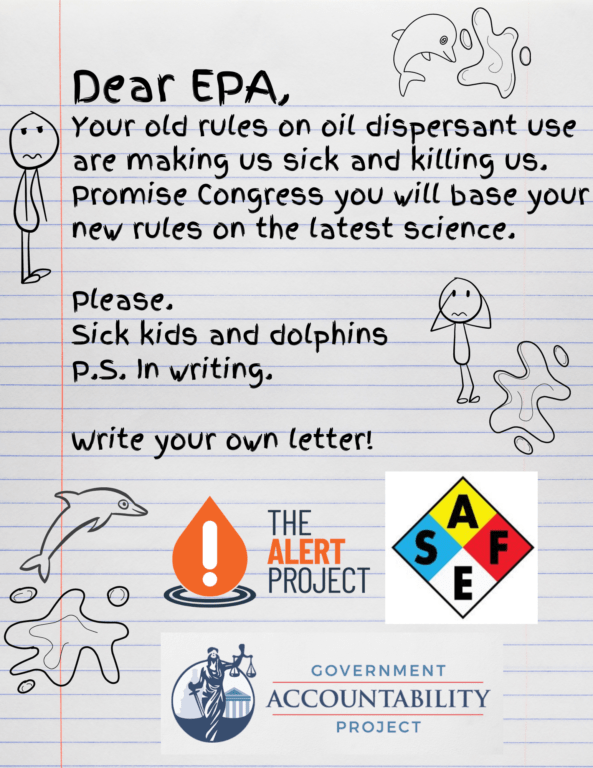 Write to your congressional members and ask them to:
1)    Insist that EPA bans dispersant use offshore and in the deep-sea;
2)    Change the Clean Water Act to disincentivize dispersants and to create special oil spill standards and long-term health monitoring for people with symptoms of oil chemical exposures;
3)    Provide oversight of EPA by engaging local governments and citizens in oil spill preparation and response as required by the Oil Pollution Act.
If you are a resident of a coastal state, write your state governor and ask them to:
1)    Ban use of toxic dispersants in state waters.
2)    Require that dispersants only be approved on a case-by-case basis in adjacent federal waters with citizen-informed State and Tribal consensus.
[State action is necessary until the laws are changed to ban dispersants outright]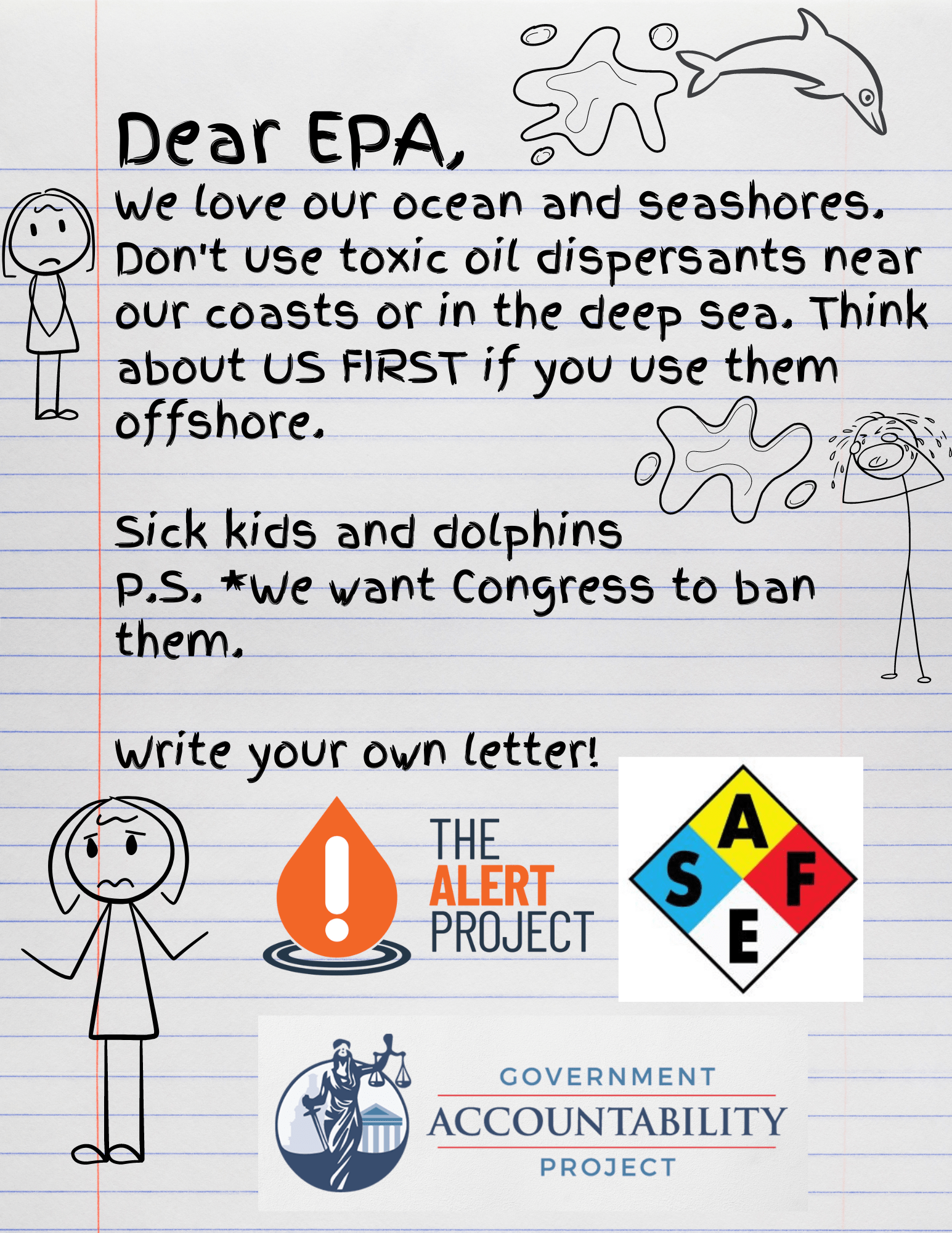 Help Ban Toxic Oil Dispersants
Why do communities need to mobilize to ban dispersants?
Studies have shown that dispersants mix with oil to form a toxic cocktail that can harm humans and the environment. 

The justifications for dispersant use are based on outdated (mostly lab-based) science.

Dispersants are allowed for use under the National Contingency Plan (NCP); they are not mandated.

All coastal states and territories have pre-authorized dispersants, meaning they can be used in unlimited quantities without going through an approval process and without public consent. 

Legal action from nonprofits like ALERT is not enough. Real people must get involved in defending their backyard by engaging with local councils to pass resolutions demanding that their state/Tribe revoke and/or ban dispersant use – and pressure the federal government to do the same.
Toxic Trespass Training Toolkit
Learn How to Identify and Prevent Chemical Illness