EPA pulls a fast one – Issues final rule on monitoring of "atypical dispersant use"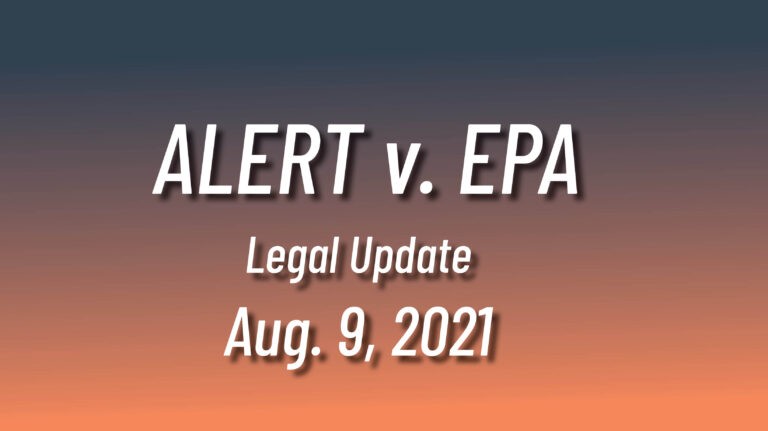 A federal district court ruled in favor of the public interest by ordering the U.S. Environmental Protection Agency (EPA) to update its decades-old regulations on the use of toxic chemical dispersants in oil spill responses. Specifically, the court ruled that EPA now has a mandatory "duty to update the NCP when there is new information that shows that the current standards for efficient, coordinated, and effective action to minimize damage from oil and hazardous substance pollution are insufficient to safely provide for mitigation of any pollution." Further, the court ruled that ALERT's EPA claim did not preclude its "unreasonable delay" claim under a different law and that "EPA's delay is unreasonable and compelling agency action."
As to the timeline for the update on authorizing where, when, what, and how much dispersant may be authorized for use based on current science, EPA is now under court supervision to accomplish this by 2023 – with updates on progress every 180 days.
The court victory is a game-changer as it will require the EPA to update its regulations governing oil spill planning and response – and hazardous substance pollution – based on current science. But it is shadowed by a certainty that controversial atypical dispersant use will likely be authorized, especially for offshore well blowouts like the BP Deepwater Horizon or for large oil tanker spills like the Exxon Valdez. EPA signaled with its new monitoring rule that it is envisioning exactly such use during the next large oil disaster.
EPA has thirty days to appeal the court's ruling.