Groundhog Day: EPA Postpones Decision on Dispersants & What You Can Do About It NOW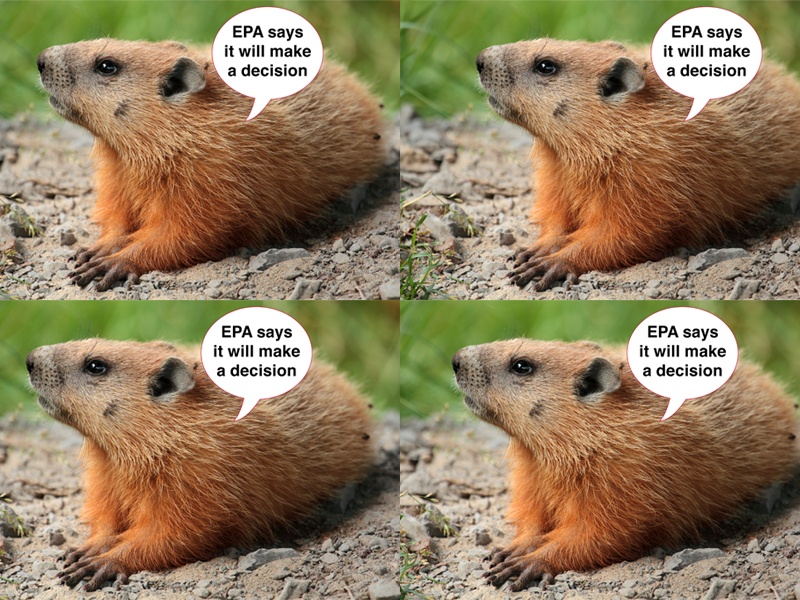 Ever feel like you've heard the exact same thing before?
In April of 2015, EPA promised to make a decision on rules regarding dispersant use in oil spill response in the fall of 2016. Now EPA has decided to postpone the final rules until August 2018 at the earliest.  Sounds like the same old, same old.
EPA knows that Corexit dispersants are deadly to humans and sea life. Records released in response to a Freedom of Information Act filed by the Government Accountability Project reveal that precautions were needed – but not taken.
CDC (Centers for Disease Control), May 14, 2010 (page 514): "COREXIT EC9527A is 30-60% butoxyethanol, which has been associated with… known hazards and acute human health effects from short-term exposure." The CDC correspondent goes on to list the exact symptoms that were commonly described by people from spill-impacted coastal areas from Louisiana to western Florida during summer 2010.
CDC, May 14, 2010 (page 622): "Given the widespread use of 9527a before the EPA intervention, it is likely that considerable EGBE exposure may have already occurred to some workers." EGBE (ethylene glycol monobutyl ether) is another name for 2-butoxyethanol.
CDC, May 25, 2010 (page 536): "The risks from EGBE shouldn't be underestimated. Photos on the internet clearly demonstrate that preventable occupational exposure is occurring." Widespread exposures also occurred among the coastal populace.
CDC, May 25, 2010 (page 622): CDC points out contradictions in Corexit manufacturer Nalco's assessment of potential human health hazards to Corexit 9527A as "high" and "low" and to Corexit 9500 as "low" and "moderate." These contradictions raise serious questions about the extent of manufacturer's scientific knowledge of the health risks presented by its own products.
CDC, May 27, 2010 (page 617), excerpt from a draft document on oil spill response surveillance of potential health impacts: "It is unlikely that the staging area medical stations established by BP will be useful in documenting respiratory effects, which will go undetected by the medical stations unless workers seek medical treatment."
Respiratory and other known short-term effects of EGBE went undetected by medical health care providers. Now long-term chronic diseases from these toxic exposures are killing people.
Please act now. Sign our CREDO Mobilize Campaign to ban toxic dispersants. And share the link with your friends. Thank you!
More on this once GAP makes the FOIA records public.