Live Stream Premiere! BP Oil Spill Survivors Tell Their Stories (March 31, 2020)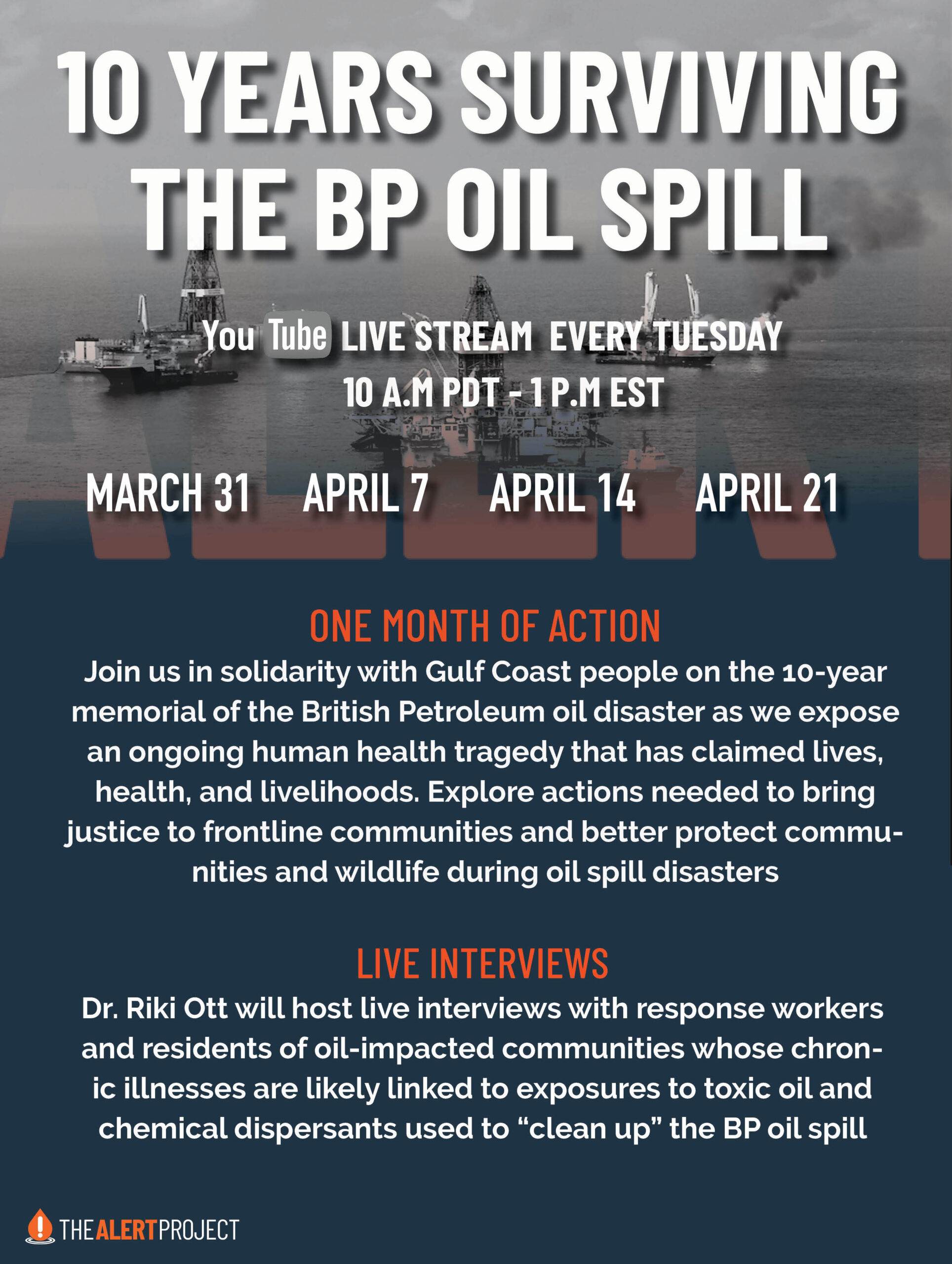 Episode 1, March 31
Dr. Riki Ott will join first responders — Louisiana residents who were part of the initial response to the 2010 BP oil disaster and who are now suffering from life-threatening illnesses — to demonstrate that current practices in the  U.S oil-spill response plan are unsafe and endanger the health of people and wildlife.
Also, Dr. Ira Leifer will discuss NASA's early remote sensing work to determine the size of the BP disaster and his personal work to develop mobile air quality measurement labs for real-time data during oil disasters.
GUESTS:
Dr. Ira Leifer, UCal-Santa Barbara who was among the first scientists to warn people of the potential health risk from high ambient levels of airborne oil-chemical pollutants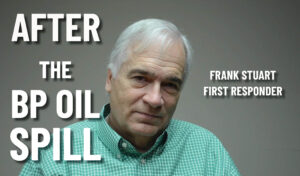 Sheree -- the widow of a first responder Frank Stuart. View their story here: www.disappearingvictims.net. 
The Browns – Greg (first responder) and Jamie (wife who got first- and second-hand exposures to oil and dispersants in her coastal community)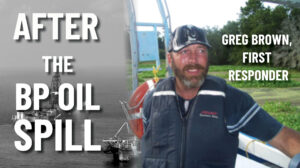 JOIN US:
RSVP here on Facebook to the month long series to get reminders and share.
Access the live stream and recordings on our YOUTUBE PAGE here.
SEE YOU THERE!